Do you and your family have plans to travel this summer?
For many people around the world, the nicer weather often gives them the chance to explore a new area or location by packing up the car and hitting the open road.
Whether your trip is just a couple minutes or a couple of days, weeks, or even months, it is best to always plan ahead and arrive safely. Of course that means preparing all of the essentials, road trip snacks, playlist, pillow for napping.
One thing that must also be considered this travel season, is essential cleaning supplies. Not in the traditional sense, nobody is saying to 'go buy bottles and bottles of chemical cleaners to be mixed in with your open bag of party mix.
Technology has evolved to a point now that if you and your loved ones are on the road, or on the go, and you want to protect yourself against picking up hitchhiking bacteria, viruses and other illness-causing microbes, all you need are two small devices, with one honorable mention.
With Oshiner's Car Air Purifier and Aqua Sterilizer, you will have the incredible cleaning power of two of the most effective, most efficient air and surface cleaners at your disposal.
Car Air Purifier
When you are in your car cruising down the road, to work, or your next holiday destination, make sure the air you breathe is just as good, if not, better than the air by a picturesque mountain lake, or an ancient forest road.
How do you get clean, pure air even in congested city streets? One of the best ways is with Oshiner's Car Air Purifier. Oshiner's Car Air Purifier uses a highly efficient particulate air (HEPA) filter to trap even the smallest airborne contaminates. HEPA filters are so effective, that they can catch viruses! bacteria! fungal spores! even pollen from thin air and trap these micro-organisms in a web of super-fine fibers.
Oshiner's Car Air Purifier goes one step further, by using a solar-charged mini turbo fan to draw or pull in air from the surrounding area to by passed through the net of virus-catching fibers that is the filter. The fan springs into action when you start the car and continues to work until your ride is done, ensuring the air you breathe in your car is the most clean, most pure, during your whole trip.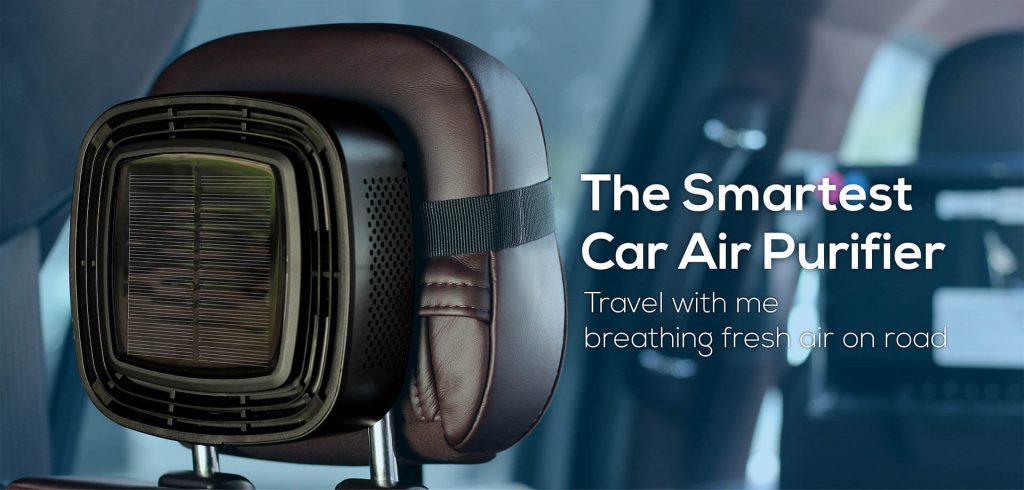 Aqua Sterilizer
The reality for many people around the world is the endless disinfecting and sanitizing of hands, surfaces, toys, kitchen supplies, doors, handles, the list is endless. And it seems that there is a different cleaning product for each thing that needs to be cleaned. For example, product A is able to clean toys but not hands. Product B is able to clean hands but not door handles and so on.
Now, there is a way to sanitizer everything from hands to doors, from toys to kitchen supplies, even FOOD! Without the need of multiple cleaners. Oshiner's Aqua Sterilizer does it all! How does it work? Using normal drinking water, combined with ground-breaking ozone technology, Oshiner's Aqua sterilizer disinfects just as well as alcohol or chlorine based cleaners without the hazardous chemicals.
Simply add water to the Aqua Sterilizer, press start, and it begins charging the water with virus and bacteria killing ozone. Ozone, or O3 is made up of three oxygen atoms, occurs naturally in our world, especially after thunderstorms, and protects our earth and us by blocking harmful UV rays from the sun.
Ozone is also an extremely effective disinfectant against all types of illness-causing microbes, especially the more notable viruses we are currently hearing about in the news. Whether ozone is on it's own as a gas or accompanied with water, it will disinfect all surfaces and areas safely.
Best of all, Oshiner's Aqua Sterilizer is small enough to fit in your pocket, designed to be portable and used anywhere, and made to be amazingly user friendly. Safe on skin, safe to use, tough on viruses.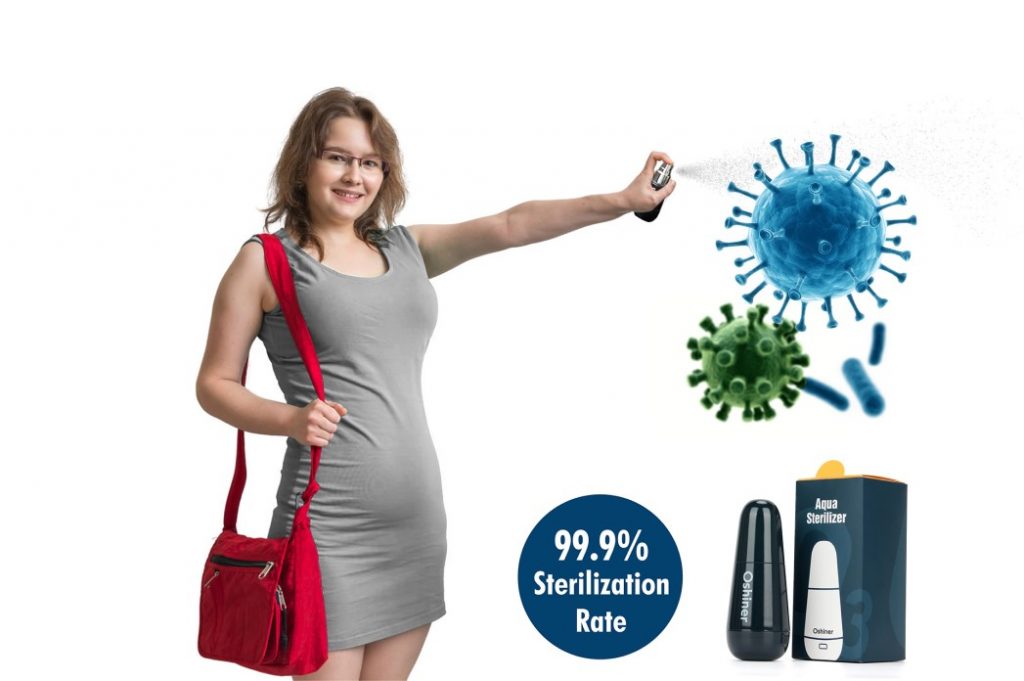 O3 Bin Pro Deodorizer
On the road, especially with snacks, new purchases and random things accumulated from here and there, it helps to have a trash bin at disposal for your disposal. With trash build up, especially in tight spaces, it doesn't take long before bacteria and odors also start to form.
Now, with the help of Oshiner's O3 Bin Pro Deodorizer, you can be proactive in the fight against odors and bacteria build up. The O3 Bin Pro attaches to the lid of virtually any trash bin, and produces a small amount of ozone, just enough to kill bacteria and smells.  
Don't let a smelly garbage or a smelly car put a hamper on your travels. Clean as you go, and have peace of mind knowing that your car is smelling great.
In Summary, when you are planning your next family road trip, add a couple more things to your essentials list. Plan ahead, cover all of the basis, and above all, stay safe and healthy. With Oshiner's Car Air Purifier, Aqua Sterilizer, and O3 Bin Pro Deodorizer, you will be prepared for any mess, wherever your travels take you.